Buy, Trade Or Sell Your Vehicle From Home With Every1Drives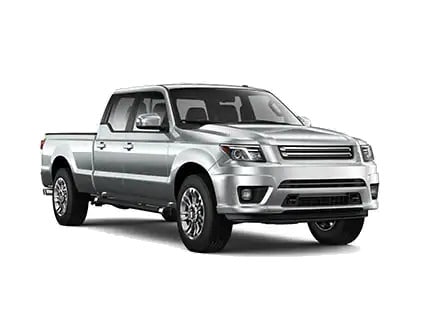 Our mission is to put the customer in full control by creating a complete online car buying experience that offers both on site and off site financing options. Our goal is to exceed your expectations by simplifying the car buying process and not to limit you to only onsite inventory like most other dealers!
Keeping things simple for our customers is a big part of how we do things. So from the comfort of your own sofa, enjoy choosing a car you'll love on your time, on your terms.
No showroom, no sales tactics, no mountain of paperwork.
Just you, making the right choice and having it delivered to your front door.
---
Our Sales Process
How We Are Different

Most dealers who offer sub prime financing will leverage your credit situation and force you into the most profitable vehicle they have in stock. We believe in giving our customers more flexible options by sharing a wide variety of vehicle options through our extensive network of dealer partners, smart sellers and weekly auctioned vehicles.
Shop Online It's Easier

Tell us what you are looking for and give us a budget to work with and within a few hours we will email/text you listings of vehicles that fit your budget and lifestyle.

Free Financing Quotes And Vehicle Sourcing
Don't see anything on our website that interests you? Let us know what vehicles best interest you and let us source the best vehicle options for you! We will send you detailed email with each vehicle option including photos, videos, and full vehicle descriptions. We can also provide CarFax reports and financing quotes upon request, it's that easy! You could be behind the wheel of your next vehicle in just a few days!

---
Selling your vehicle and your buyer needs financing? In the market for a vehicle but unsure what vehicle would best suit your lifestyle? Found a vehicle online and need financing to purchase it? Well you came to the right place we can assist you with just about every scenario whether you are looking to buy, trade or sell your next vehicle.

Looking to sell your vehicle? We have partners in Ontario, Quebec, Nova Scotia, New Brunswick, Prince Edward Island and Newfoundland! We will list your vehicle for free while marketing it to consumers who are actively searching for vehicles. You can also drop your vehicle off to one of our certified dealer partner locations for an even faster sell! We handle all the paperwork, licensing and legal aspects of the sale while you receive certified bank funds for you vehicle! Let us handle your transaction for you its in our business model!


Sell your Used Vehicle in as Little as 24 Hours with Every1Drives
When you sell your used car privately, you're looking for the best price possible. You think you may have more control over the process when you handle the sale on your own. But there are a few things to consider; are you a good salesperson? Is your used car in good condition? Would you and could you offer a warranty? How much time can you commit to finding a buyer? How will you advertise the sale of your used car?
Selling your car can become a complicated process, especially for private buyers and sellers. Handling your own car sale will tack on added responsibility, time, and effort to your current day to day life.
Why you may want to Consider selling your vehicle with us?
We can handle all the required contractual and legal processes when selling your vehicle. When selling privately, you will have to handle the legal responsibilities yourself, which can make you potentially liable if something goes wrong with the transaction. Our staff at Every1Drives are extremely knowledgeable in the automotive industry and can take that responsibility off your shoulders while ensuring you get the price your vehicle deserves. Selling Pre-Owned Vehicles In Eastern Canada is our business let us handle it for you!

Simply tell us more about your vehicle including the Make, Model, Year, Mileage, with a brief description, and a dedicated Every1Drives team member will help you! While your browsing our site be sure to check out our inventory of used cars for sale in all Eastern Canada for your next car.