Save Time And Money With Every1Drives "Smart" Buy, Sell or Trade Programs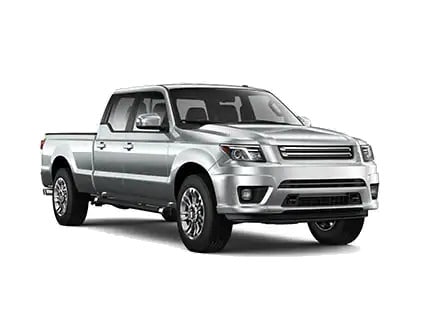 Our mission is to put the customer in control, creating a complete online buying experience. Our goal is to exceed your expectations, simplify your life and streamline the buying process. You can have complete peace of mind knowing we only offer high-quality vehicles vetted for perfection.
Keeping things simple for our customers is a big part of how we do things. So from the comfort of your own sofa, enjoy choosing a car you'll love on your time, on your terms.
No showroom, no sales tactics, no mountain of paperwork.
Just you, making the right choice and having it delivered to your front door.
---
Pre-Delivery Inspection
We'll start preparing your car and arrange delivery. Your car will now go through our meticulous pre-delivery inspection and preparation process to make sure each car looks and drives great. Just book in a delivery time that suits you.
We're Here To Help
Your own dedicated Every1Drives team member will help you every step of the way to help organize financing options, vehicle selection, registration, and delivery. Ask all the questions you want, we believe in a 100% transparent buying process.
Free Delivery
Your car arrives straight to your door at no extra cost. The handover typically lasts around 30 minutes but take as long as you need to have a good look around. Ask any questions and take it for a test drive. Once you're happy we'll arrange payment and paperwork.
---
Not sure what vehicle would suit you best? Our dedicated team can assist you with vehicle selection as well simply complete the financing portion of our website including your monthly budget and some options of vehicles that interest you! We can begin the searching process to find the vehicle that best suits your needs and budget!
Sell Your Vehicle The Smart Way For Full Retail Today!
Tired of being lowballed by online buyers wanting to purchase your vehicle? Or wasting your time meeting with potential buyers offering you less money than you want? Sell your vehicle the smart way and let us filter your buyers out and sell your car for full market price and best of all it's free!

Looking to sell your used vehicle? Tired of tire kickers online constantly beating down on your asking price? Are you contemplating between selling your car privately or trading it in? There are advantages and disadvantages to selling privately and trading in your car. Most dealers will offer you a wholesale price when trading in your vehicle! Our smart selling solutions allow you to receive top dollar for the resale of your current vehicle which puts more money in your pocket and adds less to you next vehicle! Even if you are not in the market for another vehicle our selling options are 100% free! With a large selection of financing options and also a huge network of customers and also dealer partners getting top dollar for your vehicle has never been easier! We verify all buyers before hand so when you receive confirmation your vehicle has been sold we also ensure funds are also ready to go!  Try it out today and see for yourself!

Sell your Used Vehicle in as Little as 24 Hours with Every1Drives
When you sell your used car privately, you're looking for the best price possible. You think you may have more control over the process when you handle the sale on your own. But there are a few things to consider; are you a good salesperson? Is your used car in good condition? Would you and could you offer a warranty? How much time can you commit to finding a buyer? How will you advertise the sale of your used car?
Selling your car can become a complicated process, especially for private buyers and sellers. Handling your own car sale will tack on added responsibility, time, and effort to your current day to day life.
Why you may want to Consider selling us your vehicle?
We can handle all the required contractual and legal processes when selling your vehicle. When selling privately, you will have to handle the legal responsibilities yourself, which can make you potentially liable if something goes wrong with the transaction. Our staff at Every1Drives are extremely knowledgeable in the automotive industry and can take that responsibility off your shoulders while ensuring you get the price your vehicle deserves. Selling Pre-Owned Vehicles Eastern Canada is our business!
Simply tell us more about your vehicle including the Make, Model, Year, Mileage, with a brief description, and a dedicated Every1Drives team member will help you! While your browsing our site be sure to check out our inventory of used cars for sale in all Eastern Canada for your next car.